5 Days Package Kerala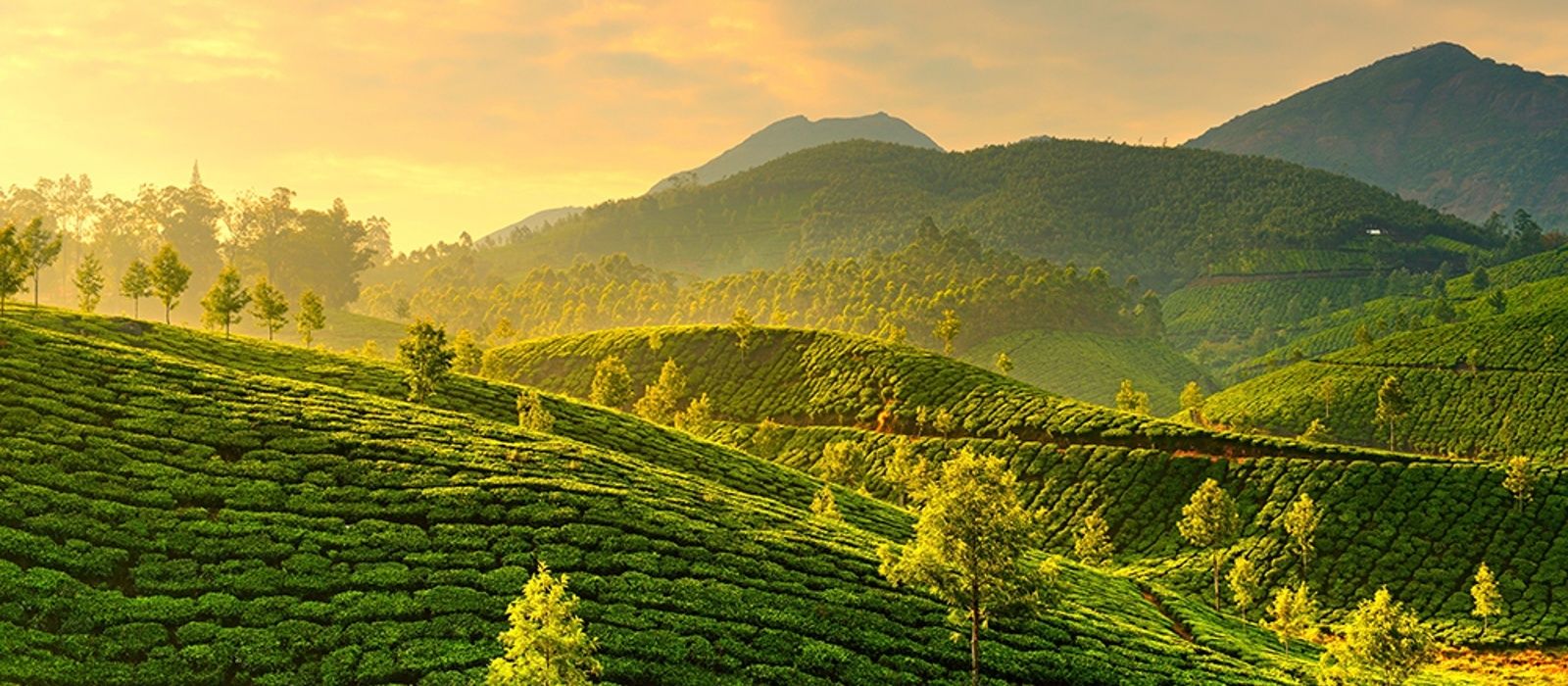 Arrival at the airport and transfer to Cochin. Check into the hotel. Proceed to Cochin and check into the hotel. Kochi (colonial name Cochin) is a vibrant city situated on the south-west coast of the Indian peninsula in the breathtakingly scenic and prosperous state of Kerala, hailed as 'God's Own Country'. Informally, Cochin is also referred to as the Gateway to Kerala. Sightseeing attractions include Fort Cochin Beach, Mattancherry Palace, Willingdon Island, Chinese Fishing Net, and Church of Saint. Francis, Paradise Synagogue, etc.
Munnar is a magnificent hill station in the Western Ghats at about 5000 feet above sea level. This is one of the best hill stations in Kerala and is the major centre of Kerala's tea industry. Munnar means three rivers and the town is located at the confluence of 3 mountain streams - Muthirapuzha, Nallathanni and Kundala. These 3 stream confluence at the heart of the town and meet all the water requirements of the settlers and visitors. Munnar has lakes, forests and several tea estates. Anaimudi, the highest peak in South India (2695 m/8883 ft.) is nearby. Munnar was the British Government's Summer Resort in the South and it has been the favourite summer resort of the European sellers for centuries.

Major sightseeing attractions are the Kundale tea plantation, Eravikulam National Park, The High Range Club, Top Station, Mattuppetty, Devikulam, Rajamalai, Chithirapuram, Marayoor, Pallivasal/Pothamedu, etc.
Proceed to Thekkady and check into the hotel. Thekkady is considered a heaven for natural spices such as black pepper, cardamom, cinnamon and clove. The main attraction in thekkady is boating on the lake and the Mullai Periyar Dam. Boating will take approximate 2 hours and you can also get rare glimpses of wild animals. Dont forgot to take photos. Bring a digital camera with Optical zoom to take the closer shots of the animals. Thekkady has immense possibilities for Adventure Tourism. The Forest Department offers many programs including Periyar Tiger Trail, Nature walk, Bamboo Rafting, etc. There are private organizations as well as government agencies , who promote adventure tourism in Thekkady. Plantation tourism also is promoted by these agencies, so that the tourists can see and learn the cultivation of various spices of Kerala.
Departure from Cochin airport.