Tribal Culture (06 Nights & 07 Days)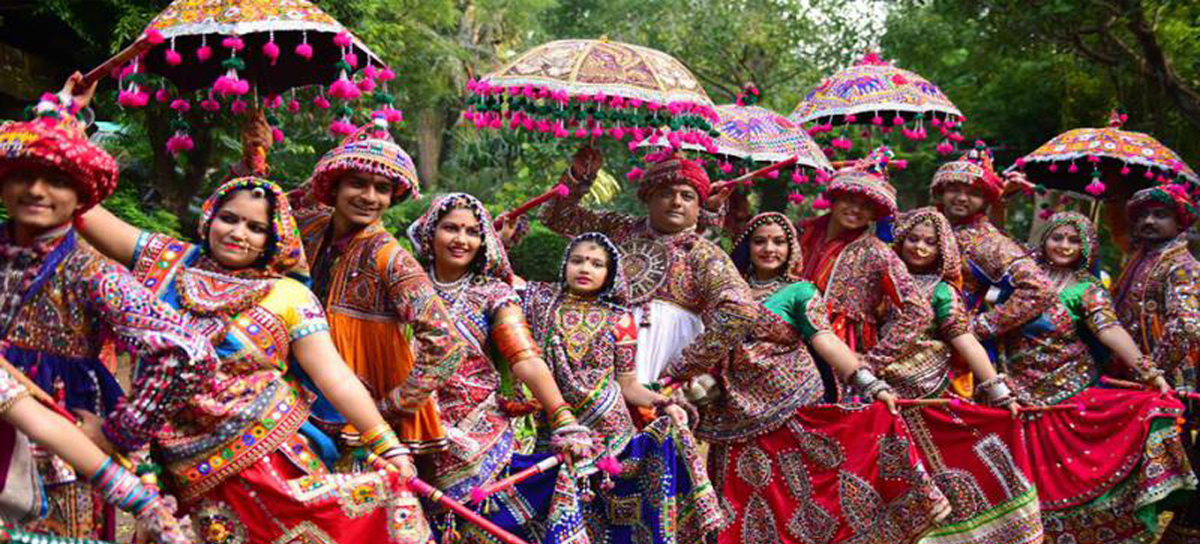 Ahmedabad – Jambughoda - Champaner
Approx 300km/s by drive (6hrs)
Welcome to Garvi Gujarat, Arrival at Ahmedabad, Meet and Greet representative of PINKS TRAVELS and depart for Jambughoda. En-route visit Jambughoda & meet Rathwa Community and have a look of Pithora Wall painting. (Photos of Painting). After that visit Bhasha Tribe University at Tejgadh (Chota Udepur). Further Move towards Chamaper Heritage Complex – It is believed to have been founded in the 8th c. by Vanaraj Chavda. Overnight Stay At Champaner.
Champaner - SOU - Ahmedabad
Approx 314 km/s by drive (6hrs)
Early Morning after breakfast depart for Statue Of Unity - It is the World's Tallest Statue with a height of 182 metres. It is located on a river facing the Sardar Sarovar Dam on river Narmada in Kevadia Colony. And visit Sardar Sarovar Dam and Valley of flowers. After that move towards Ahmedabad. Overnight stay at Ahmedabad.
Ahmedabad - Poshina – Vadnagar
Approx 282 km/s by drive (6hrs)
Early Morning after breakfast check out from hotel and depart for Poshina – A Heritage Home. The rules of Poshina were descendants of the Chalukyas, who ruled much of Gujarat and Central India in the 12th Century. On reaching Check in to hotel and after freshen up visit Poshina Market. After that visit Vadnagar which is the village of Prime Minister Narendra Modi & on reaching Vadnagar visit Kirti Toran, Hatkeshwar Temple.

Overnight stay at Vadnagar.
Vadnagar – Modhera – Patan – LRK
Approx 200 km/s by drive (5hrs)
Early Morning after breakfast depart for Little Rann of Kutch. En-route we will visit Modhera - Sun Temple – is a Hindu Temple dedicated to the solar deity Surya located at Modhera village of Mehsana district, Gujarat. It is situated on the bank of the river Pushpavti. It was built after 1026-27 CE during the reign of Bhima I of the Chaulukya dynasty. Patan – Rani Ki Vav – This stepwell is the oldest and the deepest among the 120 other stepwell in Gujarat. The sculpture of Rani Ki Vav depicting Lord Vishnu's avatars, Hindu Goddesses, Jain idols and their ancestors. Most of the sculpture in devotion to Vishnu, in the forms of his avatars (Krishna, Rama and others) representing their return the world.

After sightseeing depart for Little Rann Of Kutch - It is famous as the world's last refuge of the Indian wild Ass for the conservation of which it has been declared as the Indian Wild Ass sanctuary. Also it's famous for salt production. On reaching check in to hotel. Overnight stay at Little Rann Of Kutch
Little Rann Of Kutch – Bhuj
Approx 340 km/s by drive (7hrs)
Early Morning visit Rann (Desert) safari & visit the place where salt is produced & meet Mir Community at Little Rann Of Kutch. After breakfast check out from hotel and depart for Bhuj. Overnight stay at Bhuj.
Bhuj Sightseeing – White Desert - Bhuj
Early morning after breakfast proceed towards Banni Village. Nirona village is popular for Rogan Art & Laqaer Work of Bhachaya Community – Rogan is the of painting fabrics with dyes using a castor oil base. The process begins with boiling the castor oil till it thickens. Sumrasar Village – Kutch Kalaraksha that is NGO working with kutchies women and different embroidery. Ludiya Village (Gandhi Nu Gam) – Meghwal Marwada Community's village is famous for it's unique painted housing style different type of embroidery and Wooden carving work.

Hodko Village – is is quite famous for its art and craft work. And also most popular for the leather work. Visit White Desert and proceed towards Khavda for the Pottery work & craft which is tradition of Gujarat. Overnight stay at Bhuj.
: Bhuj– Wadhwan - Ahmedabad
Approx 400 km/s by drive (8hrs)
Early Morning after breakfast check out from Dhangadhra Homestay and depart for Ahmedabad. En-route visit Wadhwan which is famous for Bandhani Saree Printing. Later drop at Ahmedabad Railway Station / Ahmedabad Airport.